Online Marketing Degrees and Careers
Online marketing classes incorporate computer and technology skills, as well as encourage students to seek out valuable hands-on experience.
Earning Your Marketing Degree Online
As the Internet continues to expand the reach of the global marketplace, there has never been a better time for upwardly mobile students to earn an online marketing degree. The Bureau of Labor Statistics (BLS) projects a 9% increase (more than 18,000 jobs) for marketing managers by 2024, indicating a faster-than-average growth rate among comparable occupations. Like many industries experiencing a sea change since the advent of digital communication, marketing professionals continue to be in high demand, though many of their responsibilities have shifted away from traditional print media and toward online advertising, social media, and electronic multimedia campaigns.
Historically, marketing is a popular major among all college students, however online marketing degrees can help students meet the unique demands of employers in the industry. Online marketing classes incorporate computer and technology skills, as well as encourage students to seek out valuable hands-on experience, such as through an internship, near their residence. Generally, online marketing degree programs can be completed faster than a traditional degree, though the length of the program typically depends on a student's prior education and whether they study full- or part-time. Students can also enjoy significantly lower tuition costs and flexible scheduling when they choose to earn a marketing degree online.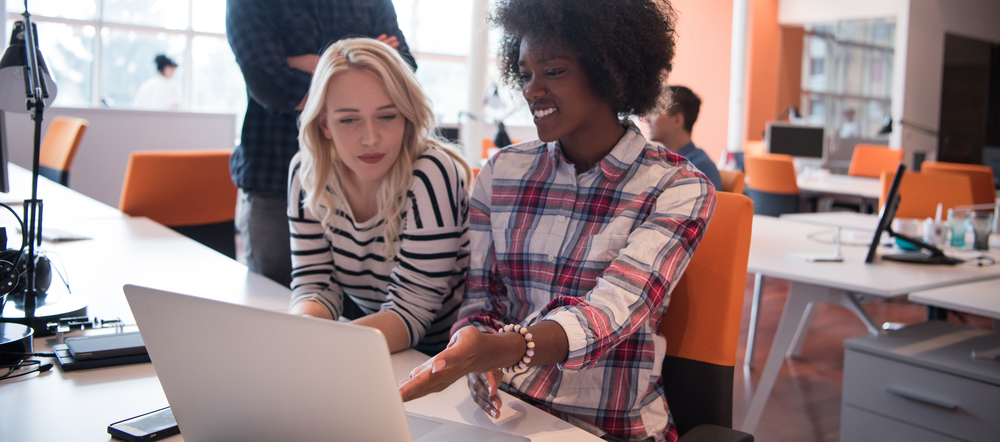 Job Outlook for Marketing Graduates
The field of marketing is vast and can be quite competitive, though it offers a wide variety of jobs for candidates at almost every level of education and experience. The majority of marketing, advertising, and promotions employers prefer candidates with at least a bachelor's degree, along with relevant experience in the field, according to the BLS. Payscale concurs: the largest percentage of marketing professionals (34%) with a bachelor's degree have between one and four years of experience in the field, making occupations like marketing manager, digital marketing manager, and account executive within reach for entry-level job-seekers.
Job Placement
As in many industries though, a candidate with an advanced degree and extensive work experience can expect a more lucrative career in marketing than their minimally qualified counterpart. For example, entry-level candidates with an associate degree and 0-5 years of experience can expect to earn a median annual salary of $34,000, while those with an MBA in marketing and at least 20 years of experience can earn an average of $140,000 per year. The range between lowest and highest salaries is most disparate for candidates with an MBA, the terminal degree in the field, depending on how much experience the student has in combination with their degree. See table below for average salaries for marketers at each level of combined education and experience:
| Years of Experience | Associate | Bachelor's | Master's | MBA |
| --- | --- | --- | --- | --- |
| 0-5 | $34,000 | $45,000 | $54,000 | $62,000 |
| 5-10 | $43,000 | $63,000 | $70,000 | $90,000 |
| 10-20 | $50,000 | $79,000 | $97,000 | $119,000 |
| 20+ | $58,000 | $96,000 | $118,000 | $140,000 |
Careers and Salaries
A student who has earned an online marketing degree may pursue a variety of jobs in an equally varied marketplace. Qualified marketing professionals are an asset to nearly every type of business, corporation, retail operation, and organization not only in the U.S. but across the globe. Three of the most common occupations for graduates of an online marketing degree include marketing manager, advertising manager, and promotions manager, according to the BLS. Though some communications and PR jobs incorporate marketing responsibilities, most employers prefer candidates educated and with experience in these particular areas of specialization. Other similar occupations include sales managers and market research analysts.
Types of Marketing Careers
Marketing Manager

Marketing managers research and identify customer demand and potential markets for a particular product or service. It is their job both to consider the company's profit share as well as ensure customer satisfaction while overseeing product development. Marketing managers often work closely with sales, public relations, and development/manufacturing staff. Most marketing manager positions require at least a bachelor's degree; additional work experience and/or coursework in business law, management, and economics can lend a competitive edge.

Advertising Manager

Advertising managers create interest among buyers in the market for a particular product or service, and develop advertising campaigns to help sell them. At larger advertising firms, these professionals are sometimes called account executives, responsible for advocating for a particular client or clients but not directly involved in designing the campaigns. By contrast, professionals working in advertising as media directors, for instance, may be involved in all aspects of the advertising process. Most employers prefer to hire candidates with at least a bachelor's degree in marketing, advertising, or journalism; additional work experience and/or coursework in technology, design, visual arts, or photography may be helpful.

Promotions Manager

Promotions managers are responsible for increasing sales of a product or service through a combination of advertising and purchasing incentives. They may manage promotional campaigns via different types of print media, online media, public events, and more. Purchasing incentives might include rebates, coupons, discounts, and contests, among others. Most employers require at least a bachelor's degree for entry-level promotions jobs; many candidates have prior experience in a related field such as sales, purchasing, or advertising.
Potential Salaries
| Position | Median Annual Salary | Projected Growth Rate |
| --- | --- | --- |
| Marketing Manager | $131,180 | 9% |
| Advertising Manager | $100,810 | 5% |
| Promotions Manager | $100,810 | 5% |
Types of Marketing Degrees
Earning a marketing degree online or taking online marketing classes can help students at every level of their education gain the invaluable experience they need to pursue a career in the field. The table below lists the details of each type of degree:
| Degree Level | Definition | Possible Concentrations | Median Annual Salary |
| --- | --- | --- | --- |
| Associate | Associate of Science in Marketing | General Marketing, Business | $34,000 |
| Bachelor's | Bachelor of Science in Marketing | Marketing Research, Innovation and Product Management, Sales Leadership | $45,000 |
| Master's | Master of Science in Marketing; MBA | Digital Marketing, Marketing Analytics, General Marketing | $54,000-62,000 |
Marketing Concentrations
An education in marketing can lead the way toward a variety of diverse job opportunities. Marketing programs not only provide general experience in business, sales, and communications, but also allow students to tailor the degree to meet their career goals through numerous concentrations and specialization options. While acute concentrations are less critical in associate programs, bachelor's, master's, and MBA degrees typically take into account the needs of both recent students and the current market to offer innovative focus areas within the marketing field. Some common concentrations include:
Digital Marketing: This concentration trains students to use non-traditional platforms, including social media, search engines, and other Internet media to build and implement marketing campaigns for small, large, and global clients and corporations.Coursework in this concentration may also explore Web analytics, Web site and Web page design, and an internship or practicum course.
Marketing Analytics and Research: Ideal for students interested in the analytical, scientific side of marketing, this concentration teaches students to use numbers to develop more effective marketing solutions. Coursework also explores methods of obtaining customer feedback and collecting and interpreting data. This concentration is a good fit for students who are comfortable with numbers, are tech-savvy, and enjoy problem-solving in a creative environment.
Professional Sales: Among the pillars of a solid marketing foundation, sales is an important element of any marketing career. In this concentration, students will learn to use influential sales tactics, management strategies, and persuasive communication skills to broker deals between clients and businesses in regards to marketing, advertising, and promotional materials and services. This option may include a practicum and/or internship course.
Scholarships for Marketing Students
With a wide variety of financial aid options for online students, many seek out scholarships in pursuit of "free" money (that does not have to be repaid) to help fund their education. As with many of the most common majors and concentrations, marketing-specific scholarships are available to students earning an online marketing degree. Because many Internet marketing schools online offer marketing as a business concentration or as part of a related program, some marketing scholarships are also applicable to students in business, public relations, media, and even graphic design. Below are just some of the scholarships available to students pursuing a marketing degree:
Marketing EDGE Scholarship Award

SILA Post Secondary College Scholarship

South Dakota Retailers Association Jerry Wheeler Scholarship Program

AAF Greater Evansville Scholarship Award

The LAGRANT Foundation Graduate Scholarships
Professional Organizations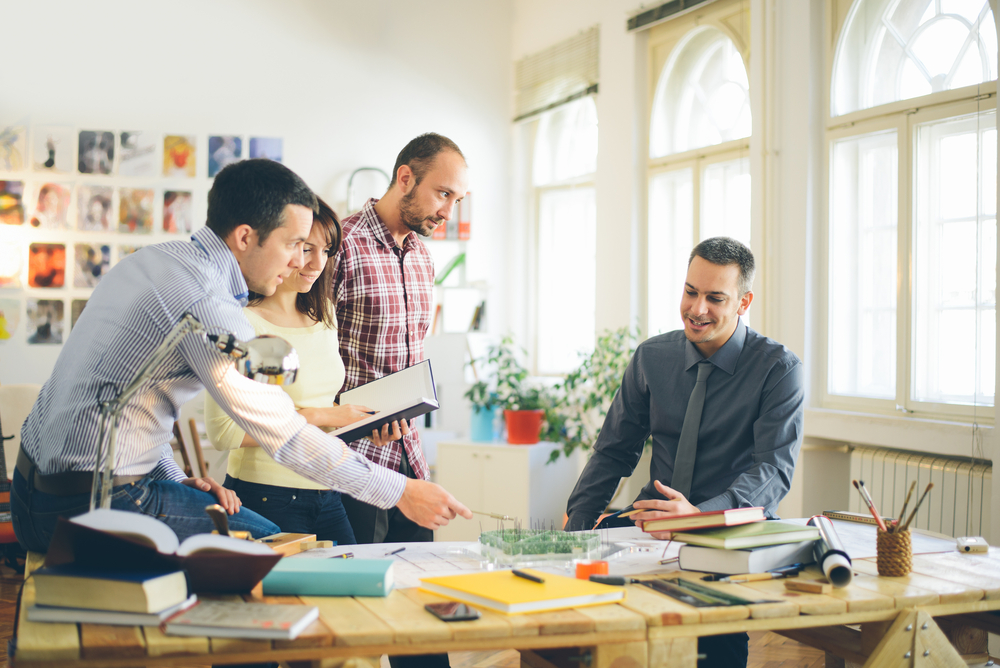 A valuable asset in any field, professional organizations can be especially beneficial to prospective marketing professionals, offering corporate training events, networking workshops, and job boards, among countless other resources available through membership. The value of joining a professional organization can be crucial to the early career of a marketing professional, whether they are looking for a job, seeking advice from a senior colleague, or researching the latest industry trends. Below are some of the most prominent professional organizations for up-and-coming marketing pros:
American Marketing Association: Established in 1953, the AMA hosts a multi-faceted community of marketing leaders through numerous industry divisions and international branch locations, all supporting programs and resources with a global focus. Among the most well-known professional industry organizations, the AMA has a keen eye for both current and upcoming trends and innovations affecting marketing practices around the world. Highlights include numerous journals and publications, both in-person and online continuing education events and resources, and interactive Webcasts from featured members and partners.
Society for Marketing Professional Services: SMPS is unique for its focus on creating business opportunities in the A/E/C industry for its exclusive members. The organization offers intensive networking, business intelligence, and research opportunities for members through a comprehensive bank of professional development and leadership tools. Perks include numerous educational opportunities, including digital study groups, as well as links to pursue certification (or renew certification) in a particular specialization.
Sales and Marketing Executives International, Inc.: SMEI focuses on providing an efficient and seamless certification process for its members who are seeking recognition for their professional accomplishments and prior experience in sales and marketing. Though SMEI is a New York-based nonprofit institution, its comprehensive online forums, educational webinars, and networking events incorporate a global focus for all participants. The organization offers a free trial membership, and maintains a major presence on all social media sites including LinkedIn, Twitter, and Youtube. SMEI's CEO hosts his own personal Facebook profile page.
Open Courseware
Open courseware can be helpful to college students at varying levels of study. Marketing courses, in particular, could help a high school senior get prerequisites in computer science or mathematics out of the way, or introduce a prospective marketing student to the online learning environment. Open courseware can be a great opportunity, often at no additional cost, to supplement a formal education with intensive study in a specific marketing concentration or specialization. Some students may also choose to explore related interests through this convenient, modular online education system. Below are just some of the most prominent open courseware sources that may be most helpful to marketing students: